Canceling A Transfer¶
Note
Canceling a transfer stops an in-progress transfer and places it into an error state. A canceled transfer cannot be resumed. A new transfer must be created.
Select one or more transfers to be cancelled.

right click ‣ Cancel or press Control,⌘ + K.
A confirmation will be displayed asking you to confirm the cancellation.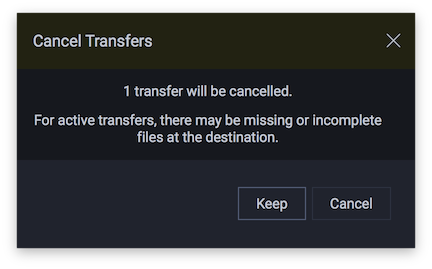 Click Cancel. The transfer will be canceled.