Configuring A Server¶
Administrators (users with superuser privileges) can configure the JetStream server referred to by a Location. To bring up the Server Configration dialog:
Select Locations ‣ Location Manager from the menu.

In the Location Manager, double-click anywhere along the row of the location you would like to edit.

Press the Configure server… button.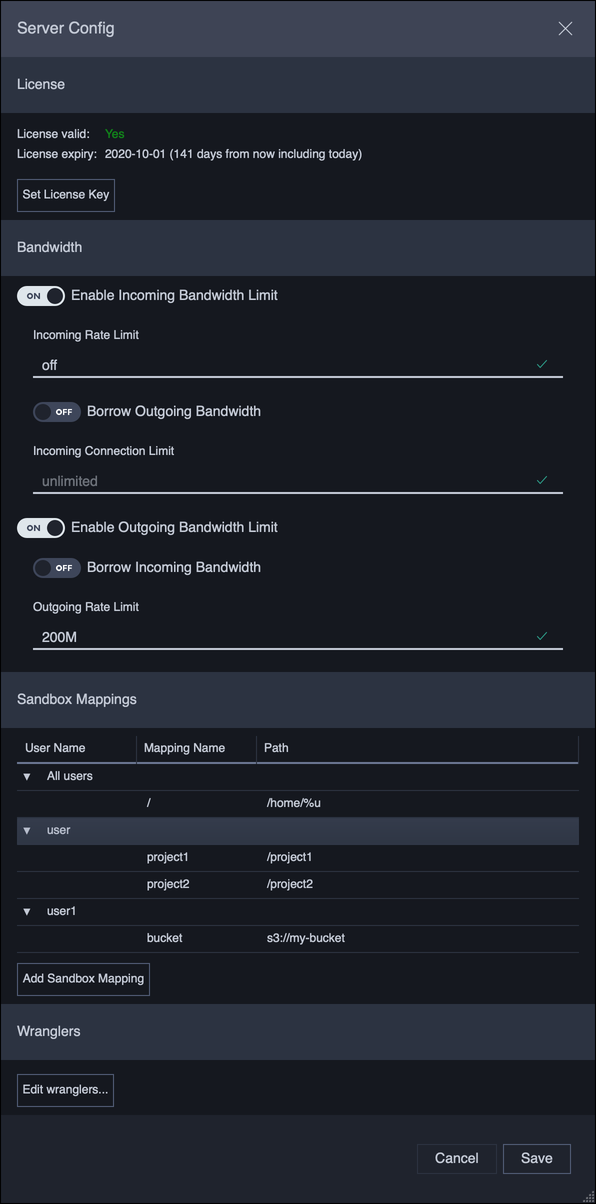 Clicking Save will immediately commit the settings to the JetStream server.