Sharing Folders¶
You can grant other people access to a folder using temporary login credentials. The right click ‣ Share folder… feaure gives you a link that you can give to other people so they can access the folder for browsing, uploading new files, or downloding files.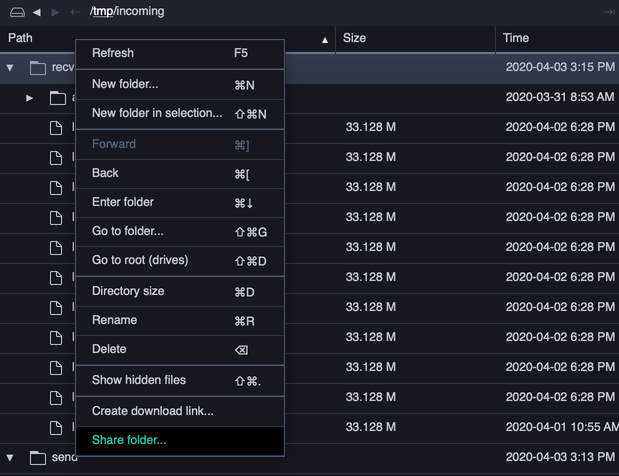 Note
The shareable link feature must be enabled on the connected location's server. If the server does not allow links, the right click ‣ Share folder… menu option will be disabled.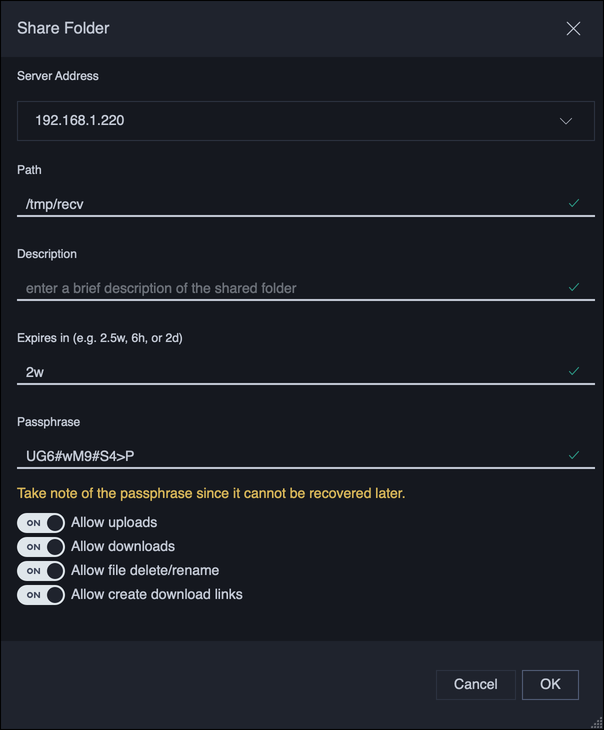 The Create Shared Folder dialog lets you configure various options for this link.
Sharing the Link¶
Once you have configured the link, JetStream will give you a Shareable Link, in the form of a readable message you can copy and paste into an e-mail.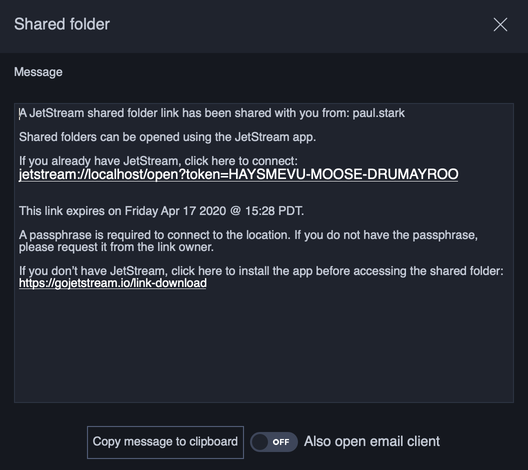 The message contains all the information a person needs to connect to the shared folders, which includes a link to the shared folder, and a link to download the JetStream application, in case they don't already have it.
Click Copy message to clipboard to copy the entire link message to the clipboard. You can then paste it into an email message to share with your intended recipients. Selecting Also open email client will additionally attempt to open the default email client.
To copy only the link itself, right-click on the link, and select Copy Link Location.

If the link uses a passphrase, it should be sent separately from the link itself to increase security.