Location Editor¶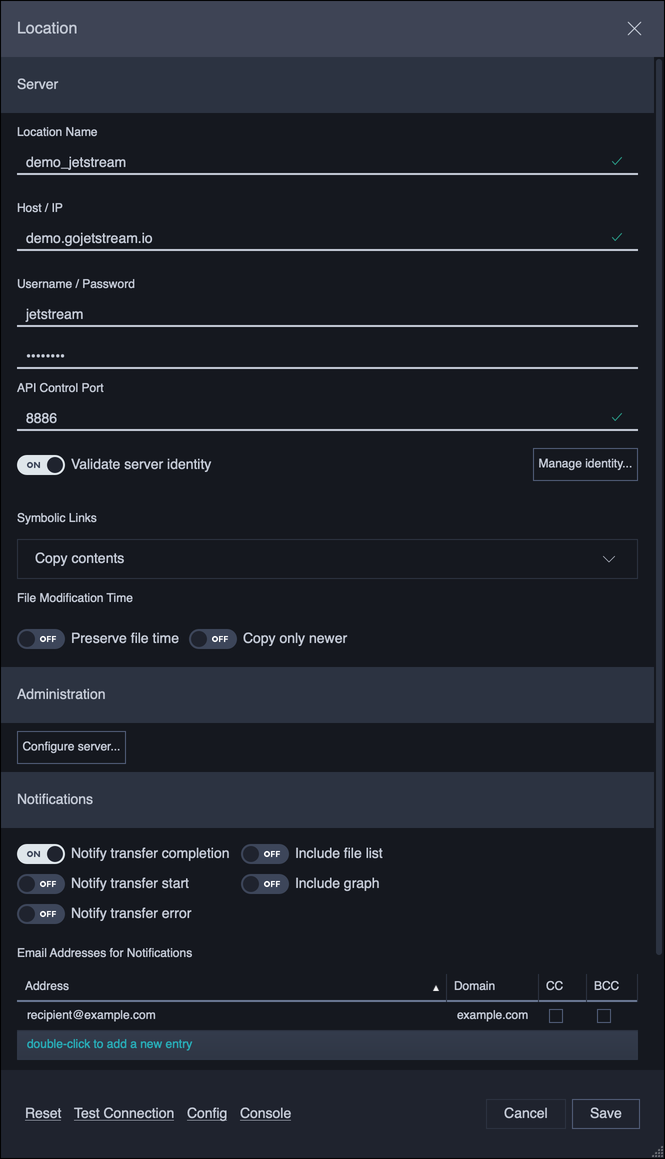 The Location Editor is displayed when creating a new Location and when editing an existing Location.
Testing Your Connection¶
Once you have configured your location, click on Test Connection to check if your connection setup works. This will bring up the Connection Test dialog, which runs a variety of tests to determine if the server you have configured is accessible and can be used to transfer files.
Connection Console¶
JetStream provides a command line console for sending JetStream API commands to the server at any given location. This can be useful in certain troubleshooting scenarios. To bring up the connection console, click on Console.