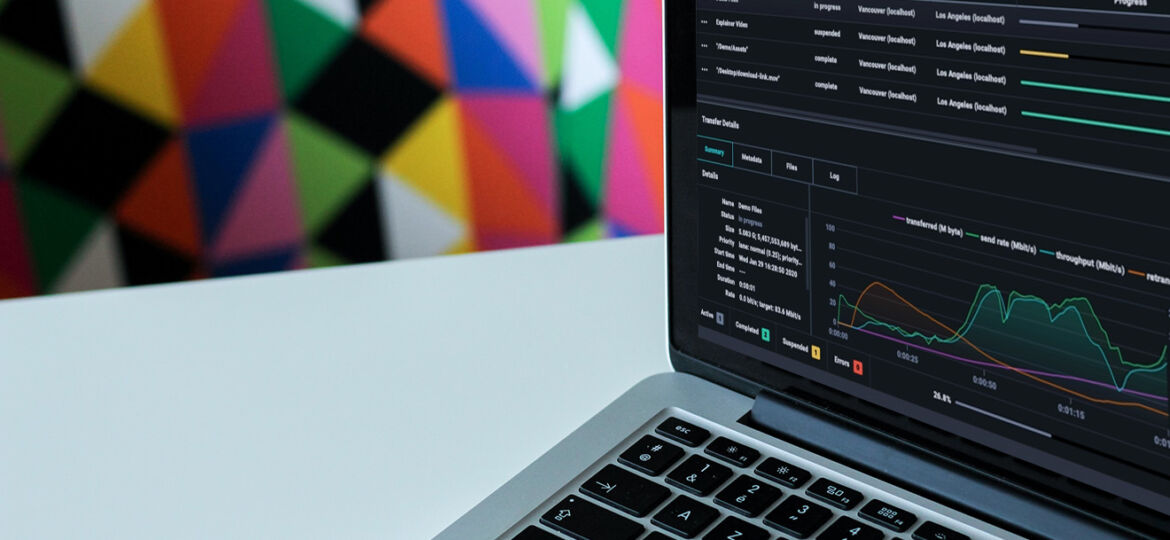 Jet Digital Releases Version 2.3 of the JetStream Accelerated File Transfer Software
JetStream adds sync functionality for increased file transfer efficiency
Vancouver, BC – Jet Digital, a technology company reimagining accelerated file transfer, today announced the release of version 2.3 of its Go:JetStream ("JetStream") software, which now provides the ability to sync files.
JetStream moves large files quickly, reliably, and securely from point-to-point using a custom accelerated transfer protocol. JetStream software easily embeds into digital workflows to automate and speed data transfers based on user-defined triggers.
Version 2.3 introduces sync functionality that allows simple scripts to check and ensure the latest files are present on each server. By sending only the newest files, the sync feature minimizes the amount of data transferred as well as bandwidth usage. As a result, workflows become more efficient. Because file transfers occur at high-speed unlike file sharing services that rely on the legacy TCP protocol, teams in different locations can also get to work quicker.
"JetStream is designed with an API first philosophy. That means it's purpose-built to accelerate file transfers not only by using the software itself, but also through workflow automation," said Michael Devine, President of Jet Digital. "JetStream's open API is readily available to use at no additional cost. This makes it easy and cost-effective for our customers to integrate JetStream to their existing technology solutions. With the release of sync functionality, our customers can benefit from even more seamless workflows, enabling teams around the world to collaborate faster and better."
A free trial of JetStream is available at https://gojetstream.io/free-trial.
About Jet Digital
Jet Digital is reimagining accelerated file transfer with JetStream. Purpose-built technology to make moving data easy, JetStream helps organizations connect and collaborate better. Thoughtful design and relentless customer focus personify the JetStream experience. For more information, visit https://gojetstream.io.