Secured and Fast File Transfers Online
JetStream transfers your large files with blazing speed, enterprise reliability, and foremost security – with the ease and simplicity your teams deserve.
CONNECT YOUR TEAMS WITH OUR POWERFUL YET SIMPLE LARGE FILE TRANSFER SOFTWARE
experience easier, faster, and secure file transfers
When your team members don't have a good way to share and transfer large files, projects take longer to complete. Easy to set up and user friendly, our large file transfer software brings your teams closer together. Collaborate faster by moving data quickly and securely. JetStream it.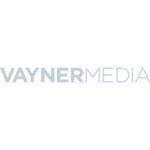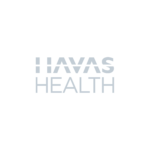 OUR LARGE FILE TRANSFER SOFTWARE IS
UP TO 100x FASTER THAN FTP
and cloud sharing services using TCP
JetStream's acceleration technology moves data way faster than TCP. If sending large files takes too many hours, then it's time to try JetStream.
Unlike file transfers over TCP, JetStream large file transfer software doesn't time out because of flaky connections or long distances. It's relentless in getting your files to where they need to go.
Your network conditions are always changing, but transfers over TCP often don't react well. On the other hand, JetStream instantly adapts to ensure the swift and seamless delivery of your data.
TCP needs back-and-forth communication between the sender and recipient. JetStream gets rid of this overhead to transfer large files really fast.
Sling more data with JetStream
One low monthly price. Limitless possibilities.
Unlimited bandwidth

Unlimited transfer volume

Unlimited client distribution
Unlimited API access

Software updates

Email support
Data Migration to the Cloud Made Simple
Although so much of IT infrastructure is still on-premise, innovation happens in the cloud. If you're looking to modernize your business by moving to the cloud, a key step is migrating your data. However, transferring files over TCP or sending physical hard drives is slow and inefficient.
JetStream large file transfer software moves your data to the cloud quickly, reliably, and securely. So you can start taking advantage of the wide range of cloud services available today. Then watch your business transform.
LARGE FILE TRANSFER SOFTWARE FOR
In many industries, data keeps growing. It could be digital assets for film and television productions. Patient or research data in healthcare and life sciences. Confidential government or financial information.
Whatever the files, they'll be moved at some point, either to other people or to an archive. Slow transfers get in the way of work getting done. Therefore, use JetStream to easily transfer big files and connect your teams faster.
PURPOSE-BUILT AND BATTLE-TESTED LARGE FILE TRANSFER SOFTWARE
Developed by Power Users for Power Users
Previously, we converted Hollywood blockbusters to 3D. So we get the urgency of moving data quickly and securely around the world. When other file transfer products couldn't meet our needs, we created our own. If you're looking for a simple yet powerful solution like we were, then JetStream large file transfer software is right for you.
Contact us today for a free trial, including
all the bandwidth, transfer volume, and user connections you need.