JetStream develops partnerships with some of the most innovative companies who are experts in their fields. Together with our dedicated partners and resellers, we cover the global market to help our clients connect and collaborate faster through highly integrated technology solutions.

Backblaze
Backblaze was launched 14 years ago because they understood the value of data, and recognized that protecting and using it was too complex and too expensive. Today, the Backblaze Storage Cloud provides a foundational platform around the world for a broad community of developers, IT generalists, entrepreneurs, and individuals who seek the easy, affordable, trusted solutions they provide. Their mission is to make storing and using data astonishingly easy.

Hiscale
Based in Cologne, Germany, Hiscale specializes in scalable and future-ready media processing solutions. With their team of highly qualified professionals, they leverage the latest technology to ensure that their products meet the rigorous demands essential for rapid implementation and cost-efficiency. For customers and partners, content owners and media companies, Hiscale enables flexible business models with cloud-based, local or hybrid consumption of technology as managed services.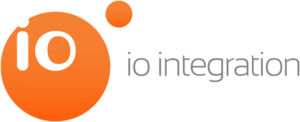 IO Integration
IO Integration is a global leader in marketing and creative operations technology for the world's top brands and agencies. IO Integration offers a breadth and depth of marketing technologies to enterprises, retailers, agencies and publishers, including solutions for multi-channel content, enterprise communications, customer experience management, digital asset management, workflow automation and brand management.

Wasabi
Wasabi provides simple, predictable and affordable hot cloud storage for businesses all over the world. It enables organizations to store and instantly access an infinite amount of data at 1/5th the price of the competition with no complex tiers or unpredictable egress fees. Trusted by customers worldwide, Wasabi has been recognized as one of technology's fastest growing and most visionary companies.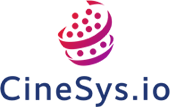 CineSys.io
CineSys is a Broadcast and Media Systems Integrator providing solutions, integration and support for digital content creators across North America. CineSys has decades of IT experience and a foundation in M&E and assists industries ranging from broadcast and post production to government, corporate, agency, houses of worship and sports. Their goal is to help companies get the most out of their technology investment, accelerate workflows with cutting edge technology and strengthen infrastructures.

GT Edge Solutions
GT Edge Solutions provide specialized cloud and edge systems for remote video production. Do you need remote editing computers and Cloud file storage? Want to accelerate transferring dailies or source files globally? The GT Edge MediaNet platform provides capabilities that simplify and accelerate workflow for your remote production team.  GT Edge will work with you to understand your unique needs then design and deliver a platform that will support your workflows.

Marshall Graphics Systems
Marshall Graphics, headquartered in Nashville, TN, is a leading digital workflow systems company and has been in the business for over 30 years. They started out in video production and have evolved into a leading systems integrator. Marshall Graphics works with clients to offer cutting edge solutions for nonlinear editing and production systems, shared storage systems, asset management systems, and computer workstations and servers.

MeloseINC
MelroseINC is WBENC-certified woman-owned technology sales, service and solutions provider. MelroseINC is the umbrella company of MelroseMAC, MelroseTEC and MelroseSRC  and offers everything from professional video workflows, to equipment, to procurement and sourcing. Their clients are media professionals and enthusiasts from all industries. MelroseINC's team of professionals help businesses seeking technology solutions to improve their IT, employee productivity, asset management, and mobility.

Ovation Data
Specializing in media storage, Ovation Data provides clients with invaluable expertise and in-depth knowledge. They offer solutions in scalable storage, networking, security, data archiving, peripherals, as well as bespoke solutions.  Ovation Data offers clients an impressive product portfolio and works to understand the needs of their clients. They are experts in pre-sales advice and provide reliable on-going support.

T2 Computing
T2 Computing provides organizations of all sizes with the best, most trustworthy IT solutions. They act as reliable allies who can guide companies through the ever-evolving technology market. With a team of dedicated top-flight engineers and technicians, T2 brings solutions that set the groundwork for organizations to modernize infrastructure and optimize workflows like never before. T2 delivers quality services in the most efficient way and their experts will work with you to find a customized solution.

TM Television
TM Television offers expert design and superior quality products to provide systems integrations that fit seamlessly into organizations and empower media workflows. Working with a variety of different vendors, TM Television uses their expansive product knowledge to offer professional recommendations. They represent the highest quality products in the industry and understand how a product with fit into, enhance and elevate your broadcast, post production or corporate workflows.

Zivaro
Zivaro helps tackle the IT challenges of today, while preparing for the unexpected. They understand that in the fast changing word of technology, nobody knows what's coming next. Zivaro offers contemporary IT solutions in network infrastructure, cloud services, network security, big data analytics, unified communications and data center. Zivaro is your guide to brilliance, opening the door to an evolved vision of IT, where innovation is constrained only by the parameters of our minds, and not by the limitations of technology.

CCK Tech
CCK Tech is the premier supplier of recording media, storage and workflow solutions. They have been supplying professional recording media and storage products for over 25 years and are involved in various industries such as media and entertainment, public service, the corporate sector and general consumer sales. CCK Tech provides the latest product and systems with a team made up of dedicated and experienced professionals. Whether you need to capture, edit, deliver, back-up, or archive, CCK Tech is there to share their knowledge.

Creative Tools
Based in Poland, Creative Tools has been operating since 1998. They are a systems integrator and distributor of high-end hardware and software solutions. They offer solutions in professional audio-visual equipment, video editing and special effects, software 3D animation and graphics software, workstations and servers, broadcast automation, live streaming systems and IPTV solutions. Creative Tools also provides their clients with imaginative support in the creation of graphic concepts while effectively using the latest media technologies.


Digital Garage
Digital Garage, based in the UK, has successfully completed projects across Europe, and in Africa, South America and Asia. Digital Garage provides specialized solutions for audio, video, file-based workflow design, post production and broadcast solutions. They work end-to-end in the installation of media systems, solutions and facilities for the public sector, with a big focus on educational institutions, and the private sector. Digital Garage works with their global partners to supply all the hardware and software needed to build and operate a solution.

Magic Hour
Founded in 2002, Magic Hour is a distribution, service, engineering, and consulting company who specializes in the French and European markets. They are the only French distributor and integrator to offer a wide range of solutions for audiovisual production, television, video/ film post production and film laboratories. Magic Hour has also expanded to provide global solutions using software on workstations, servers and centralized storage.

Media Power
Media Power was founded in 1993 in Italy and France as an integrator of networking and storage solutions for the broadcast industry. It has since developed multidisciplinary expertise in IT-based workflows, media management, content acquisition and distribution and digital transformation. With a global presence in over 30 countries, Media Power enables media workflows through products and services that empower organizations to create, manage, deliver and monetize digital content.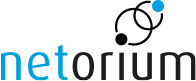 Netorium
Netorium works closely with clients to individually tailor a service that meets their specific requirements. They offer storage systems, file-based workflows and multiplatform content delivery. As a technology specialist, Netorium offers the right solution for all areas of the media value chain. They act as a reliable partner to their clients, before, during and after implementation.


Aridrem Next Corporation
Aridrem Next Corporation develops high end video solutions such as video streaming systems using the latest video codec technology. Aridrem also has experience creating custom AI data management systems as well as DX tools and sales management systems on a contract development basis for their clients. In addition, Aridrem works with overseas solution partners to promote and distribute third party products in Japan.

GGS Inc.
Gravitas Global Solutions Inc. is a solutions provider for public and private sectors. Known for their work on complex ICT, AV, physical and cyber security projects, GGS brings helps clients harness the power of emerging technologies. GGS also supports clients from end-to-end, from infrastructure and integration to implementation, maintenance, training enablement and managed cloud services. They work with the industry's top vendors and their technicians have an impressive range of formal training and vendor certifications.


RealTecBridge
RealTecBridge is made up of professionals with rich and diverse experience in broadcasting and IT. Using their international business experience with clients from various fields, they introduce new products and solutions to their customers. Their next-generation solutions with core technology and thorough attention to customer service have made them a company trusted by both partners and clients.
JetStream offers high-speed file transfer with unlimited bandwidth, transfer volume, and users. Contact us today for a JetStream evaluation license.