JetStream develops partnerships with some of the most innovative companies who are experts in their fields. Together with our dedicated partners and resellers, we cover the global market to help our clients connect and collaborate faster through highly integrated technology solutions.

CCK Tech
CCK Tech is the premier supplier of recording media, storage and workflow solutions. They have been supplying professional recording media and storage products for over 25 years and are involved in various industries such as media and entertainment, public service, the corporate sector and general consumer sales. CCK Tech provides the latest product and systems with a team made up of dedicated and experienced professionals. Whether you need to capture, edit, deliver, back-up, or archive, CCK Tech is there to share their knowledge.

Creative Tools
Based in Poland, Creative Tools has been operating since 1998. They are a systems integrator and distributor of high-end hardware and software solutions. They offer solutions in professional audio-visual equipment, video editing and special effects, software 3D animation and graphics software, workstations and servers, broadcast automation, live streaming systems and IPTV solutions. Creative Tools also provides their clients with imaginative support in the creation of graphic concepts while effectively using the latest media technologies.


Digital Garage
Digital Garage, based in the UK, has successfully completed projects across Europe, and in Africa, South America and Asia. Digital Garage provides specialized solutions for audio, video, file-based workflow design, post production and broadcast solutions. They work end-to-end in the installation of media systems, solutions and facilities for the public sector, with a big focus on educational institutions, and the private sector. Digital Garage works with their global partners to supply all the hardware and software needed to build and operate a solution.

Magic Hour
Founded in 2002, Magic Hour is a distribution, service, engineering, and consulting company who specializes in the French and European markets. They are the only French distributor and integrator to offer a wide range of solutions for audiovisual production, television, video/ film post production and film laboratories. Magic Hour has also expanded to provide global solutions using software on workstations, servers and centralized storage.

Media Power
Media Power was founded in 1993 in Italy and France as an integrator of networking and storage solutions for the broadcast industry. It has since developed multidisciplinary expertise in IT-based workflows, media management, content acquisition and distribution and digital transformation. With a global presence in over 30 countries, Media Power enables media workflows through products and services that empower organizations to create, manage, deliver and monetize digital content.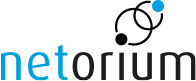 Netorium
Netorium works closely with clients to individually tailor a service that meets their specific requirements. They offer storage systems, file-based workflows and multiplatform content delivery. As a technology specialist, Netorium offers the right solution for all areas of the media value chain. They act as a reliable partner to their clients, before, during and after implementation.

GGS Inc.
Gravitas Global Solutions Inc. is an ICT solutions and service provider across all public and private sectors. Known for their work on complex ICT, A.V., physical security and cyber security projects, GGS Inc., brings their brightest minds to help clients harness the power of emerging technologies. GGS Inc. also supports clients from end-to-end, from infrastructure and integration to implementation, maintenance, training enablement and managed cloud services. They work with the industry's top vendors and their technicians have an impressive range of formal training and vendor certifications.
Interested in Partnering With JetStream?
Add Another Building Block to Your Success
Enhance your product portfolio with the latest in UDP-based file transfer.
JetStream has an open API for seamless integration.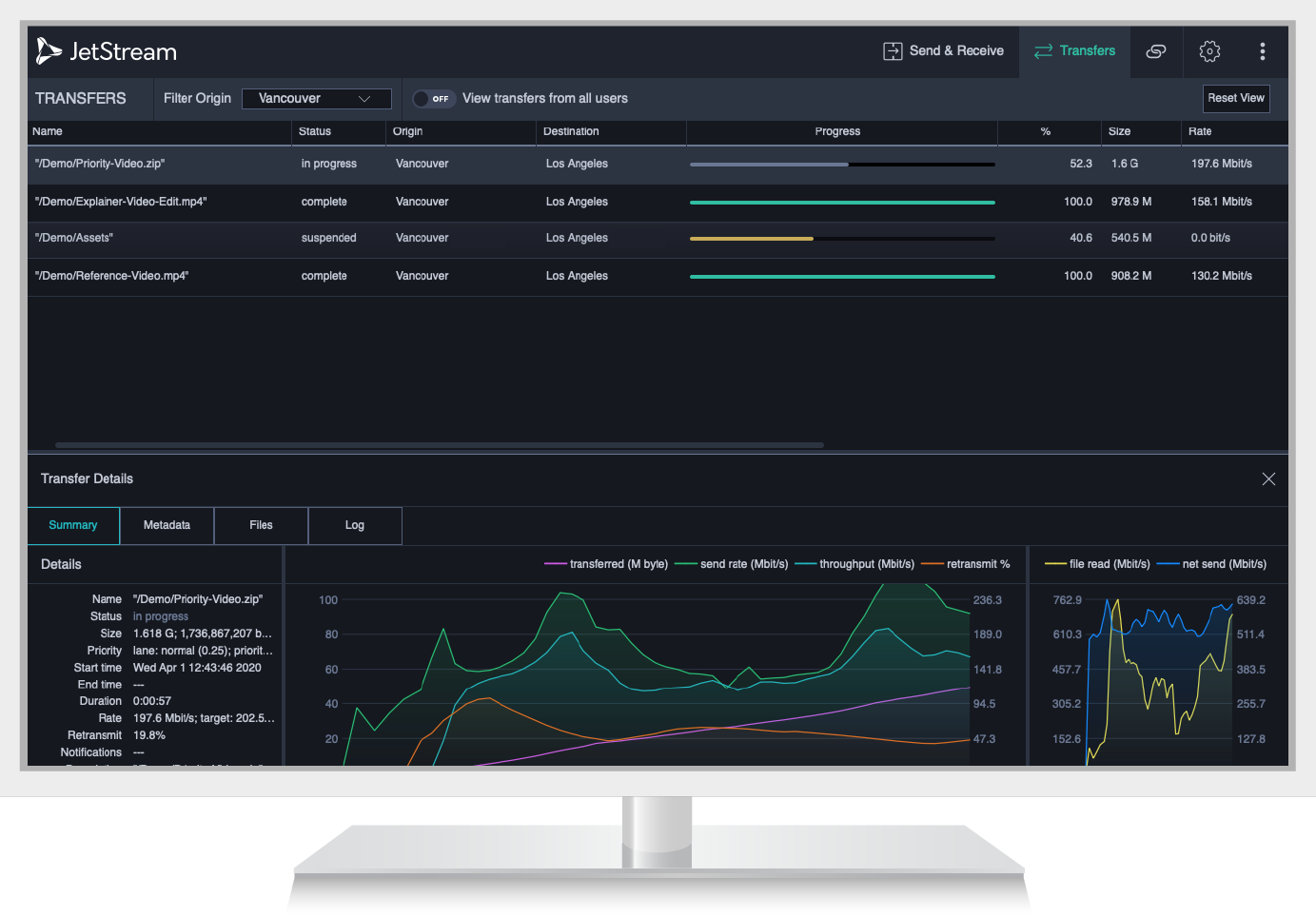 JetStream is easy to install and user friendly.
We're dedicated to providing the best service to you and your clients.
JetStream offers high-speed file transfer with unlimited bandwidth, transfer volume, and users. Contact us today for a JetStream evaluation license.