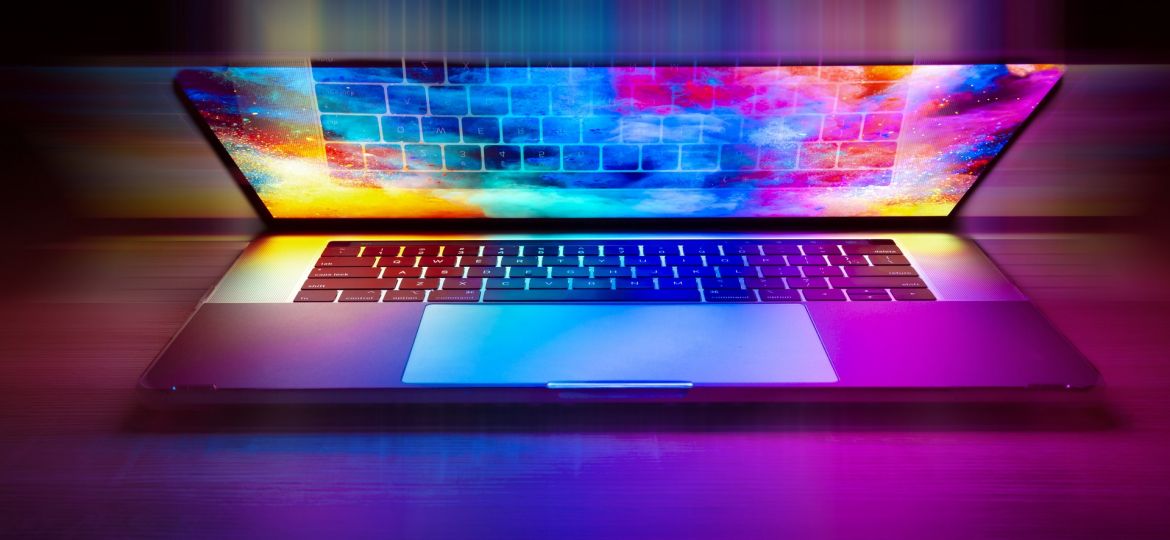 12 Things to Consider Before Choosing Your File Transfer Software
In today's world, businesses across all industries largely depend on reliable file transfer protocols to carry out day-to-day operations. Unfortunately, finding the right service provider to facilitate big file transfers is not as simple as doing a quick online search for the most popular option. Rather, there are several critical factors to consider in order to identify the most efficient, cost-effective solution for your business.
Choosing a high speed file transfer software to support the needs of your organization is an important part of maintaining a secure, consistent operation that your clients can rely on. File transfer services offer access to a diverse range of security mechanisms, technological capabilities, and use applications depending on the provider. Where some products are designed for personal use, others may be more effective for large-scale enterprises. Therefore, if you are a business owner, it is of the utmost importance that you carefully review your options and source out high-quality software that adheres to your unique requirements.
We pride ourselves on offering one of the most reputable large file transfer solutions on the market. Our JetStream software offers a wide range of capabilities suitable for small businesses and large corporations alike. Below, our experts have provided a comprehensive list of the most important things to consider before selecting a file transfer software.
Before diving into our guide on how to select the perfect file transfer service for your company, let's start by gaining a thorough understanding of what exactly we mean when we discuss online file transfer software.
What Is Online File Transfer Software And Why Is It Important?
Online file transfer software is a program that facilitates the duplication or movement of a computer file such as a large video file or medical images, from one computer to another. This data is transferred and can then be accessed by one or more users by way of an internet connection.
The online transfer of data is incredibly important in order for businesses to maintain a high level of productivity, work on files from various locations, and protect sensitive information against theft or misuse. Without a reliable structure in place, it is far more difficult for organizations to facilitate professional collaboration and task completion at the same rate as their competitors. Some of the primary benefits of using trusted online file transfer software are the following:
Online data transfers enable organizations to grant file access to a select list of individuals. By restricting access to sensitive company data, professionals are able to work remotely on important projects without running the risk of releasing important information to unauthorized users.
Sharing data within an organization via a secure internet connection gives way for a high level of collaboration. Professionals are able to view file updates in real time, actively review the contributions of their colleagues, and immediately provide their own input. Without access to a cloud-based, online system, this highly effective level of collaboration is not possible.
No matter which industry your business is in, online file transfer software can expedite your day-to-day operations. This is done by speeding up internal communications, facilitating better project management, and simplifying the collaborative process. In turn, organizations typically see a high ROI within a short period after implementation.
What to Look For In An Online File Transfer Solution
The most important factor to take into account when choosing big file transfer software for your organization is security. Mechanisms such as user authentication and data encryption are the keys to keeping sensitive company information protected against threats such as hacking or file corruption. Regardless of the contents of your company data, it is in the best interest of all organizations to implement as many security measures as possible.
One of the simplest ways for hackers to gain access to private company data is by stealing login information from authorized users. A security measure that software companies can use to restrict file access is allocating a passphrase and expiration date to shared links. This ensures that the intended recipient is the only person able to gain access to the sent file. This is therefore, an excellent security measure to look for in big file transfer software.
Transfer-level encryption is another mechanism which can be used to ensure sensitive data is unreadable to unauthorized users. With this addition to file transfer software, data is secure during a large transfer.
Transmission Control Protocol or TCP is a method of communication that is commonly used to transfer data between devices using a secure network. This standard practice however, is not nearly as fast as leading online data transfer solutions like our product, JetStream. Our technology can complete file transfers at a staggering 100x the speed of our TCP counterparts. This is done by our software's ability to achieve full line speed. Not only does JetStream use 100% of your available network capacity, but we have secured a system which adapts to changing network conditions and greatly surpasses other online data transfer software. Facilitating a big file transfer is not an easy task. Therefore, the higher the volume of data that needs to be moved within your organization, the more important it is to look for high-speed file transfer software.
Understandably, pricing is an important factor for businesses to consider when subscribing to an online file transfer software. Due to the complex nature of these programs however, we highly recommend comparing prices through the lens of cost-effectiveness as opposed to general pricing. Like any product, when an online file transfer solution is priced remarkably low, this could be a sign of various shortcomings such as limited file transfer volume, low speed, hidden fees, or inadequate security measures. Similarly, unusually expensive software does not necessarily correlate to an effective solution. Therefore, we recommend guiding your selection by considering specificities such as the size of your business, how many users will require access to company files, how large your data transfers will be, and other non-negotiable factors. These elements will help determine whether or not the software is worth the price for your business. At JetStream, we offer a free trial period where prospective customers can test out our software in a sandbox environment before investing in a subscription. Additionally, our service guarantees no hidden fees where other software may charge extra for API access, additional users, and other capabilities.
Many online file transfer software providers fall short on their capacity to transfer data or add new users. Often, customers wind up paying a higher premium for additional transfers. This however, makes it impossible for businesses to grow with their existing software. JetStream, we is designed with the intention of scalability. Organizations that use our software have access to unlimited data transfer and can add as many users as they wish at no additional cost. In other words, as your company grows, employs more people, and begins operating at a higher capacity, your file transfers will be able to continue supporting your operations without slowing down due to an increase in volume.
Implementing file transfer services into your day-to-day operations should optimize your workflow, rather than disrupt it. Some software providers, however, fail to offer a user-friendly design along with a straightforward set-up process. These issues can slow down productivity as professional teams adjust to their new method of transferring data. Opting for software with automatic capabilities is a great way to ensure a consistent, high-level workflow. These features enable your team to effortlessly share important files with no manual work required. At JetStream, we offer various options to implement watch folders. Configuring your system with these useful forms of automation will undoubtedly transform the rate at which your team collaborates and completes tasks.
Business owners are often surprised at how challenging it can be to integrate certain file transfer solutions into their current technological architecture. Depending on the software provider, the file transfer technology may not even be compatible with the platform your organization uses. This is an important factor to consider before implementing new software. JetStream online file transfer technology supports MAC OS, Linux, and Windows, making it possible for nearly any organization to benefit from our high-performing product. With seamless integration and a quick set-up process, using our software is highly intuitive for business owners spanning a wide variety of industries. Our technology can easily be integrated with popular programs such as Amazon S3 cloud storage at no additional cost.
If you operate a business in which data is frequently generated and eventually needs to be archived, it is likely that your organization can see cost savings by storing this data in the cloud rather than on-premise. As previously mentioned, preparing your business for scalability is essential to its growth and cloud migration provides a scalable storage solution. Reputable service providers ensure that your data will be kept secure as you move your files to the cloud. JetStream integrates with cloud storage such as Amazon S3, Azure, Wasabi, and Backblaze to enable fast and secure file transfers.
8. Multiple Methods of File Sharing
Particularly in the case of organizations with large professional teams, it is useful to have multiple ways in which employees can transfer files between locations. Whether you wish to share a folder using a link, drag and drop files within an application, or receive data automatically, reputable software providers should make it possible to share data using a variety of convenient methods. For example, using JetStream accelerated file transfer software, clients are able to share files by way of download links, shared folders, ad hoc transfers, and by using our optional automatic features. We believe that sharing and receiving data should be fast and simple, no matter which platform you are using.
As is the case with any type of business, one of the best ways to gauge the quality and standard of product that a software company has to offer is by reading reviews from past and ongoing clients. Hearing from real clientele is by far the most effective way to know what to expect from a file transfer software company. We recommend looking for indicators of attentive customer service, high-quality file transfers, and any of the unique capabilities that your business is in the market for.
If possible, it is also useful to look for clientele with similar objectives to your organization so that you can find out if the software is suitable for your industry and business type. Above all else however, it is essential to look for signs of consistency throughout review sections. If various customers are having drastically different experiences with a company's software, this may not be a reliable choice.
10. Relevant Case Studies
In order to gauge the relevance of software in relation to your organization, we highly recommend searching for case studies that represent your needs as a business. Reading case studies can also enhance your general knowledge of the product, giving you the tools you need to make an informed decision. A positive company reputation is unfortunately not enough to determine whether or not a particular file transfer software is right for your industry or company size. For example, a large enterprise will need access to a higher volume of data transfer than that of a small business. At JetStream, our software is adaptable to the needs of many different industries. We offer a variety of case studies on our website to give customers an accurate idea of our technological capabilities.
Losing track of your data transfer history is almost as frustrating as losing your data altogether. Therefore, it is important to have access to detailed, up-to-date logs that provide all of the information you need to stay on task. Not all file transfer technology however, offers the necessary capabilities to log your company's data transfer history or report trends.
We believe that visibility is an integral part of the user experience, which is why we offer access to a comprehensive, built-in transfer manager. This technology includes real-time graphs that reveal the rate of data transfer, output, as well as a detailed transfer log. Additionally, our software facilitates the prioritization of jobs, setting bandwidth caps wherever necessary.
12. Standard of Customer Service
Despite the best efforts of file transfer service providers, there may be times where you need to get in touch with a customer service representative whether it may be to report a problem or request assistance in using the product. While running an organization, these inquiries are often urgent, which means it is essential to have a direct point of contact that you can reach whenever necessary. If customer service is only available for select hours during the week for example, this may impede your business operations. Look for a customer-forward company that prioritizes its clientele by offering 24/7 assistance, thorough online documentation, and other resources that will give you the tools you need to continue using the software.
Secured Online File Transfer: JetStream's Primary Asset
While designing our high speed file transfer software, our top priority was to ensure the protection of our clients' data. No matter the industry or scale of your business, you should be able to seamlessly exchange files with minimal risk of hacking, data loss, or other security-related issues. With transfer-level encryption, high level user authentication mechanisms, and many other proven layers of security, our clients can carry out their operations without a second thought.
Are you looking for a large file transfer solution to facilitate quick, secure file sharing between users? JetStream is the global leader in file transfer technology as a result of our accelerated file transfer software, user friendly design, versatile configuration options, premier customer support services, and excellent security measures.
Try our software for free by taking advantage of our full-service sandbox environment. We look forward to providing your business with the technology it needs to thrive. Contact us today for more information on our top-rated product.