API DATA TRANSFER & INTEGRATION
Easily Embed High-Speed Data Transfers Using our API
Work Better and Faster Through Seamless Integration
Designed with an API first philosophy from the get go, JetStream is ready for easy integration to cloud storage, digital asset management systems, and more. Easily automate file transfers and streamline workflows by embedding JetStream API data transfer within your technology infrastructure. When you can move your data faster, your teams will move faster, too.
FREE AND EASY API DATA TRANSFER ACCESS
Are you tired of paying a premium for an API to integrate your current file transfer product with your other technology? Or perhaps you've given up on integration all together because you're not getting the support you need from your provider.
A more streamlined workflow is within your reach because JetStream makes integration affordable and easy – it's free! Unlike other file transfer products, you don't have to buy a separate API license key to connect your technology solutions. You'll also find JetStream's open APIs online.
Don't take our word on how easy JetStream integration can be…check out the API yourself!
JetStream has the flexibility to move data to and from cloud storage. This allows users to minimize infrastructure costs and easily scale as needed. At the same time, users have all the advantages of the JetStream platform.
Transfer speeds 100x faster than TCP
Resilient performance over unreliable connections and long distances
Granular bandwidth control
Transfer prioritization
And more!
If you're leveraging Amazon S3 to store your data, accelerate file transfers with JetStream integration.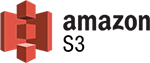 JetStream moves data quickly, reliably, and securely to and from Backblaze B2 Cloud Storage. S3 compatible, Backblaze stores over an exabyte of customer data.

It's fast and easy to accelerate file transfers using JetStream to Wasabi. Wasabi provides simple, predictable and affordable hot cloud storage for businesses all over the world at 1/5th the price of the competition.

In our previous life converting Hollywood movies to 3D, we had a team of people who jockeyed data from one location to another and continuously monitored transfers.
By creating and integrating JetStream to our Media Asset Management (MAM) system, we saw the benefits of workflow automation firsthand. For example, the MAM triggered automated file transfers when specific tasks were completed. Manual transfers became a thing of the past and our artists across the world got what they needed faster.
Easily create these triggers using JetStream's API for data transfer and start automating your workflows today for quicker and better results.
JetStream APIs are fully documented and easy to understand. Although you may have the skillset to complete any JetStream integrations yourself, you may not have the time in your busy schedule. So lean on our team. We offer integration services to help you embed JetStream within your digital workflow.
Contact us today to learn more!
Learn more about integrating JetStream to your workflow.