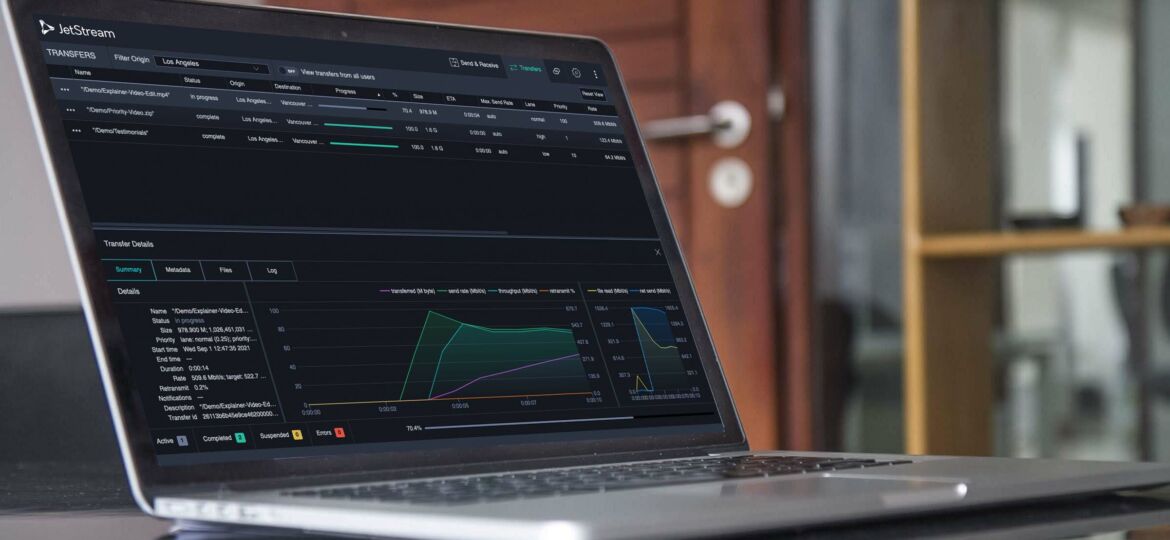 See Incoming Transfers in JetStream 2.8.3
We're pleased to announce that the latest version of JetStream accelerated file transfer software builds on the recent addition of filters and now includes the ability to view Incoming Transfers in the Transfer Manager screen.

Accessible via a dropdown that enables users to switch between outgoing and incoming transfer views, the Incoming Transfers screen provides information such as source, destination, real time progress, and estimated time remaining.
As with outgoing transfers, users have detailed information about individual incoming transfers, including metadata and a listing of all included files within each transfer.
This release of Incoming Transfers allows the recipient to see the pertinent information of a transfer, but cannot edit it. Transfer management remains in the control of the sender. For example, the ability to suspend, prioritize, or limit bandwidth is currently available for outgoing transfers.
With the addition of Incoming Transfers to version 2.8.3, the JetStream user interface known for its intuitiveness and ease of use becomes even more functional. Users have a complete picture of all transfers, whether incoming or outgoing.