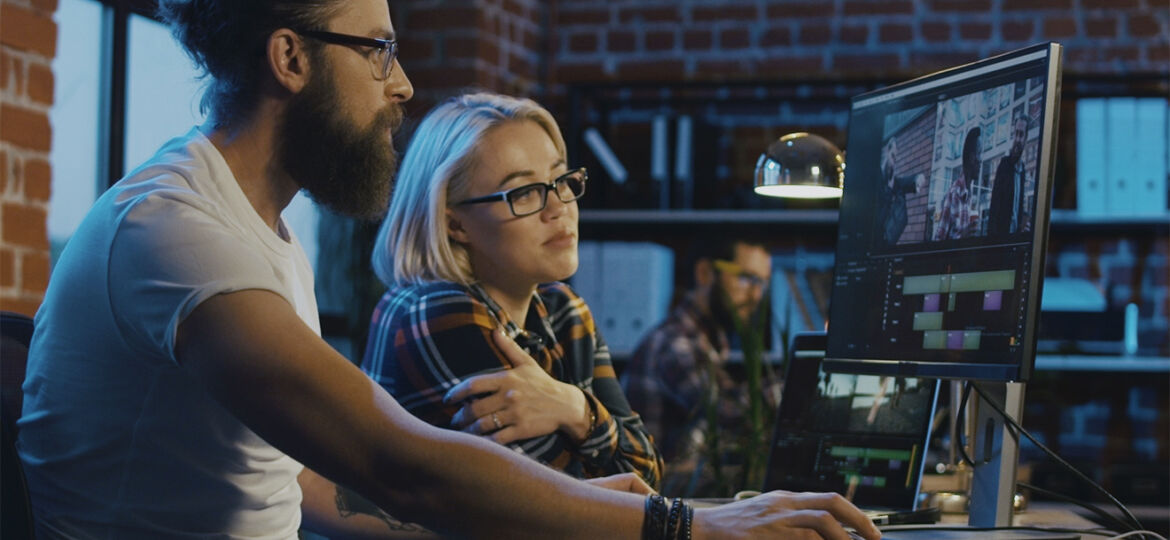 The Genesis of JetStream Fast File Transfer Software
It might seem like JetStream is new to the fast file transfer space, but we've been slinging data for a long time.
Several years ago during the revival and evolution of 3D movies, a group of gaming and technology veterans embarked on a new venture. They developed innovative 3D conversion software and launched a successful post-production studio that worked on numerous Hollywood blockbusters.
The business may have started small, but it eventually grew to be one of the world's leading 3D conversion studios, exchanging terabytes of digital assets daily between the main studio in Vancouver, Canada, multiple locations in India, and clients around the globe.
Power Users Without a Lot of Power
Using the old guard fast file transfer application adopted by many Hollywood studios and post-production facilities to move the data proved challenging.
The biggest issue for the team? Artificial bandwidth restrictions. Although they had a thriving 3D conversion business, the software license needed for using their entire pipe was still too costly. They had the bandwidth, but they couldn't transfer files as quickly as they would have liked. Needless to say, productivity suffered.
Integrating the file transfer application with the studio's digital asset management system would have been another way to boost productivity. Although an API did exist, it didn't function as required to meet the demands of the business. In addition, the API was sold separately and really expensive.
From Proof of Concept to Invaluable Tool
The team asked themselves if they could build their own solution for fast file transfer. After all, they had already developed award-winning 3D conversion technology recognized by the industry. And so an internal project was born.
The proof of concept application successfully moved test files from Vancouver to India. The team knew they had something good so they kept developing, always keeping in mind that it wasn't enough to only transfer files. They needed to improve on their previous experience.
To make a long story short, the team did just that. They eventually named the application JetStream and it became an integral part of the studio's workflow and business.
Unlimited Bandwidth and API First
Since using JetStream meant the studio no longer had any caps on the amount of bandwidth they could use, file transfers significantly sped up.
With the frustration of artificial bandwidth throttling a thing of the past, the team turned its attention to automating workflows in the way best suited for the business. Triggering automatic file transfers by integrating JetStream with an internally developed digital asset management system accelerated the studio's output.
Knowing this was a goal from the start, the team developed JetStream to be API first. In other words, JetStream is designed with purpose to be easily embedded within existing digital tools and workflows.
Making JetStream Available to All
One day, an interesting question was posed. What if other companies wanted to benefit from JetStream fast file transfer, too? The studio pivoted from the 3D conversion business to solely focus on the internal tools built by their power users, including JetStream.
Although our roots are in Media & Entertainment, we founded Jet Digital Inc. to make JetStream fast file transfer software available to any organization with lots of data to move. Examples of industries generating vast amounts of data include financial services, healthcare, and energy.
When it came time to bring JetStream to market, we focused on ease of use. Therefore, customers have the freedom to use as much or as little bandwidth as they want.
After seeing great success embedding JetStream within our own workflow, we decided to always make the API readily available to anyone wanting to do the same. As such, the JetStream API is free to use.
Other lessons learned during the 3D conversion days have made their way into the JetStream solution. Working on highly secretive movies stressed the importance of implementing security best practices. A built-in encryption and security layer provides data confidentiality, data integrity, and packet relay control.
JetStream also includes unlimited client application distribution so teams can easily scale based on the number of projects on the go. The JetStream price remains consistent no matter the team's size.
Technology today brings with it ever increasing data usage and transfer size. Slow and unreliable data transfers are time consuming. For instance, many companies still ship hard drives, compress files or rework files into smaller sizes. JetStream offers you a better alternative to improve your digital workflow.
JetStream is the easiest way to send large files quickly and securely anywhere around the world. With a focus on power and simplicity, our software is designed so all users, regardless of technical knowledge, can transfer their files with blazing speed, enterprise reliability and high security.
With JetStream and Jet Digital, we started our next chapter of accelerated data transfer. Are you ready for yours?
Learn more about the JetStream platform
Last updated on January 19, 2022 by Jet Digital