Belmont University: File Transfer and Collaboration Solutions for Remote Students
Belmont University's Mike Curb College of Entertainment and Music Business has helped students achieve their dreams for over 40 years. The campus sits just off Music Row in the city of Nashville, Tennessee. Curb College offers courses in the fields of entertainment business, music industry, film and media.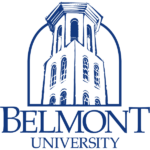 In 2020, the pandemic forced universities to go online. However, Curb College wanted students to still attain their goals. Moreover, they needed the best technology to meet this challenge. So they chose JetStream accelerated file transfer software as part of a wider state-of-the-art upgrade project.
The Challenge: Remote Learning that Enables Success for Students
COVID-19 changed everyday student life. It also made schools adapt. Therefore, Belmont started a remote learning program. They also needed to ensure their students could attend classes on campus, remotely, or in a hybrid model.
In the past, students used high-end equipment in facilities on campus. These students studied media, motion pictures and entertainment. Since many are now working remotely, they need access to this technology. So, Curb's idea was a virtual copy of their cutting edge facilities. They also wanted students and faculty to access it from anywhere in the world. They would have to transfer very large amounts of data. Thus, they needed a file transfer solution prepared to meet their needs.
Curb College decided to make a multi-million dollar investment in technology upgrades. They worked with Marshall Graphics Systems, a leading digital workflow systems company headquartered in Nashville, to design the solution. To start, they implemented a system with 77 individual computers built specifically for audio and video editing, as well as 10 computers able to handle 4k video editing workflows and higher. All systems, including remote host systems and laboratory-based facility systems, are connected to 1.6 petabytes of enterprise-quality storage space on Belmont's Avid NEXIS E5 Servers. Students have remote real-time access to industry standard software Avid Media Composer and Avid Pro Tools. Hence, they can work on their project or attend class virtually.
Curb College included JetStream accelerated file transfer software as part of the overall technology upgrade. JetStream gives students and faculty the ability to quickly, securely, remotely, and easily access huge media files stored on the NEXIS Servers at Belmont University.
"I love products that become transparent. That's the beauty of JetStream," said Ron Romano, Technology Specialist for Curb College of Entertainment and Music Business at Belmont University. "It just works and does what it's supposed to and does it really well. It's easy to use, easy to train, and easy to learn. Rinse, repeat every semester."
…easy to use, easy to train, and easy to learn. Rinse, repeat every semester.

The Result: A Seamless Integration of Real World Technology for Remote Collaboration
Because JetStream's roots are from a 3D conversion studio for Hollywood movies, the technology is purpose built for large file transfers. Curb College takes pride in combining academic experience with real world application. Therefore, they provide their students real-world tools like JetStream.
Curb is seeing students and faculty collaborate online. And now, more of them can do so. Previously, when students accessed in-person facilities, they used the edit room to full capacity. This new technology enables Curb to double their student capacity.
When asked about the results, Ron Romano said, "Marshall Graphics and the JetStream team gave us a seamless solution. We are providing a path to success for the future leaders of media and entertainment."