Aurora Media Worldwide: Speedy File Transfer for Formula E Racing
Aurora Media Worldwide is an award-winning agency producing digital content and global live events, including the Formula E motorsport championship.

A single-seater electric car racing series, Formula E recently became the first sport with certified net zero carbon footprint from inception. With its focus on sustainability, Formula E represents the future of motorsport and transportation. Cutting edge technology developed for the track inspire innovations for the road.
As the host broadcaster for Formula E, Aurora needed file transfer software that raced across the internet just like the electric cars on the track. They worked with CCK Media, an approved JetStream partner in the UK, to deploy this solution.
The Challenge: COVID Restrictions and Quick Turnaround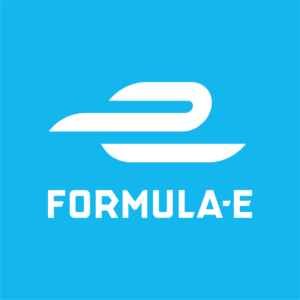 The coronavirus pandemic has brought restrictions to all walks of life, including media and sport. In March 2020, multiple Formula E races were suspended, including events in New York City, Paris, Rome, Sanya, London, Jakarta, and Seoul. Racing was set to resume in August at the Tempelhof Airport Street Circuit in Berlin, with multiple races taking place in one location. Therefore, organizers introduced new protocols to ensure the safety of everyone in attendance.
At previous Formula E events, Aurora took over 100 crew members on the road. They delivered exciting content such as race highlights and behind the scenes footage. However, physical distancing rules for Berlin limited the number of people on-site and in-studio. In addition, the Formula E plan to hold several races in one week severely compressed production timelines.
Working with their editors located in London, Aurora needed to turnaround their engaging content quicker than ever. As the 2019 Sports Business Award winner for Best in Sports Media, the Aurora team had high expectations for themselves.
The Solution: JetStream
Aurora previously shipped hard drives from host cities to their production studio or used file transfer software from another vendor. Given the shorter timelines, Aurora knew they needed a faster and more reliable solution to move daily footage from Berlin to London. In addition, reducing physical shipments was a greener alternative more in line with the Formula E sustainability mandate. On-site staff used JetStream to efficiently transfer raw video card content to both the production studio for editing and Aurora's corporate office for archive.
JetStream worked like a dream.

The Result: Another Successful Formula E Project
"We're very pleased with JetStream's performance," said Lee Flay, Technical Director at Aurora. "The team reported that JetStream worked like a dream. It made life so much easier than our previous workflow used before. JetStream helped us produce another successful project for Formula E and we look forward to the next season of racing."