Atomic Productions: Delivering Secure Video Productions to the 49ers Using JetStream
Atomic Productions is a full-service video production company based in the San Francisco Bay area that relies on JetStream for fast and secure file transfers.
In operation since 1990, Atomic Productions delivers creative, informative, and inspirational videos for an array of clients. Danny Angotti, Executive Producer, and his team can proudly boast of having won four Emmy Awards for their work with the San Francisco 49ers, Comcast SportsNet, and NBC Sports.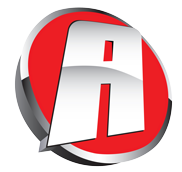 Football Footage on Planes, Trains, and Automobiles
For more than 25 years, Atomic Productions has worked with both of the Bay Area's professional football organizations. Their relationship with the San Francisco 49ers started in 2004, back in the days when NFL Films sent them video footage on tapes.
Technology evolved to the use of hard drives, but the logistics of shipping and receiving the hard drives was complicated. Namely, they had to employ creative ways to speed up the shipping process by using methods such as couriers, meeting people at the airport, and even Greyhound buses.
At the time, Atomic Productions filmed a minimum of sixteen 30-minute shows per season, including capturing game footage for the San Francisco 49ers. In addition, they captured offsite events, internal events, and corporate sponsorship for the 49ers, amounting to an enormous amount of data each week.
To make the logistics of moving media easier, Atomic eventually moved on to sending and receiving data over the internet via FTP with over 60GB a week coming in from NFL Films alone.
More Secure and User Friendly Large File Transfer Needed
Upon moving to FTP, it presented its own set of challenges, such as slow transfers, lack of security, and a questionable capacity to handle very large files. With this technology, users often had to resend if there was a network disruption.
In addition, non-computer savvy clients found the process too confusing to understand and use. They saw that 90 percent of their clients didn't know how to use FTP. In fact, Atomic often had to walk their clients through the process.
At the same time that Atomic was questioning their file transfer method, an opportunity arose for them to become a vendor for Apple. In order to become a vendor, Apple required Atomic to show that they used a secure file transfer system. It was becoming clearer that FTP could not meet all their requirements. Atomic realized that it was time to search for a file transfer system that was robust enough to handle the volume of footage they captured, easy to use, and provided high level security protocols.
We send all our files with JetStream and we work with some big brand clients everyday. They just get the work done.

Danny Angotti, Executive Producer, Atomic Productions
User Authentication, Transfer-Level Encryption, and a Fast and Seamless Workflow
In response to the pre-requisite from Apple, Atomic explored a few options available in the marketplace. After testing several products, Atomic Productions ultimately chose JetStream. Mr. Angotti said, "JetStream was the easiest, most straightforward interface and method. During testing, we noticed that it performed some of the fastest transfers compared to the competition. They also provided user authentication and transfer-level encryption, which gave us confidence in the secure file transfers they performed."
Atomic installed JetStream accelerated file transfer software on their server. Utilizing a storage area network (SAN) design, they connected their eight edit suites. All the footage they ingest goes directly to the server where users have access to edit and create videos. In addition, they can send files directly from the SAN to a client. This eliminates the need for clients to go to a separate site to retrieve data.
Atomic has always been at the forefront of technologies…so it's not surprising they have been at the leading edge for file delivery technologies as well…JetStream has been a solid delivery method.

Bob Sargent, Director of Broadcasting, San Francisco 49ers
Moreover, JetStream provides Atomic Productions with more functionality. In fact, Mr. Angotti previously did not have access to the SAN unless he specifically went to an edit suite. Using a basic laptop, he can now see the network, rename folders, and organize files. With a simple click, he can send content out to clients from his computer. He says, "It fits in our workflow beautifully."
Bob Sargent, Director of Broadcasting for the San Francisco 49ers said, "Atomic has always been at the forefront of technologies, in the early 2000's they made us one of the first NFL teams to produce content in HD, so it's not surprising they have been at the leading edge for file delivery technologies as well. There's a tremendous amount of footage that gets passed back and forth during the season so JetStream has been a solid delivery method."
Robust High Speed File Transfers with Built-in Security for Leading Global Brands
Atomic currently uses JetStream as their main method of sending fast and secure file transfers to other well-known clients such as Hewlett Packard Enterprise, DocuSign, and Western Washington University.
And most recently, they used JetStream software for another exciting project. Atomic Productions was recently asked to document and capture a FIFA delegation coming to Levi's Stadium. The home of the 49ers and surrounding area would be evaluated as a possible venue for the World Cup.
Over a weekend, Atomic accompanied and filmed the delegates as they toured the Bay Area, attended meetings, speeches, and dinners. Danny Angotti said, "We delivered all this raw and edited footage taken over two days and nights by Monday morning using JetStream. They will utilize it for video press releases, TV station pieces and a myriad of other uses. We send all our files with JetStream and we work with some big brand clients every day. They just get the work done. JetStream delivers secure and fast data transfer so we can get our project done on time and to the right people."